WE POST WORLD WIDE
ALL U.K. ORDERS POST FREE
Welcome to 'Albert Prendergast Limited'. A web shop specialising in traditional school, scout & guide uniform. We supply the theatre, film and TV industry and also directly to private clients.
We am committed to bringing you all those traditional uniform items that many would like to wear…but just can't find these days.
Most of the items we stock are made especially for 'Albert Prendergast' and are very difficult to source nowadays. So, if you are looking for; short trousers, knee length socks, caps, boaters, wolf cub & scout wear, gymslips, knickers, etc, then you will find it right here. In fact you will find just about everything not found in the modern school outfitters.
Join Our Mailing List
Albert Prendergast regularly sends out a newsletter featuring all of our latest news and products. Typically we send 4 newsletters a month. You can be one of the first to know about any new stock and special offers simply by subscribing to our free newsletter.

Albert Prendegast uses Constant Contact as a newsletter service provider. To subscribe simply click on the image.
FeeFo Feedback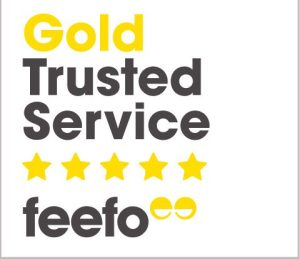 Albert Prendergast has won the Feefo Gold Service award, an independent seal of excellence that recognises businesses for delivering exceptional experiences, as rated by real customers.
Created by Feefo, Trusted Service is awarded only to those businesses that use Feefo to collect genuine ratings and reviews. Those that meet the high standard, based on the number of reviews they have collected, and their average rating, are awarded. A badge of honour, this accreditation remains unique, as it is based purely on the interactions with verified customers. As all reviews are verified as genuine, the accreditation is a true reflection of a business' commitment to outstanding service.
Albert Prendergast met the criteria of collecting at least 50 reviews between January 1st 2020 and December 31st 2020, with a Feefo service rating of between 4.5 and 5.0.
Click on the FeeFo logo to visit the Albert Prendergast review page on FeeFo.
Payments
You can pay for your order in 5 ways.
Pay using PayPal. All you need is a PayPal account.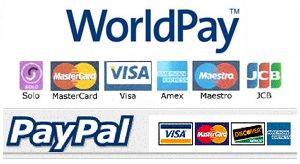 Pay securely using WorldPay. All you need is your credit or debit card.
Pay securely using your Amazon Pay account.
Pay over the telephone using your credit or debit card. Call 01298 211135 with your credit card details.
Pay by cheque or postal order. UK only. Please send the exact details of each item you wish to order including the reference number. Don't forget to included a return postage address. Please remember that paying by cheque will delay the dispatch of your order by several days. No items will be sent for alteration or will be dispatched until your payment has cleared. Please make your cheque or postal order payable to 'Albert Prendergast Ltd' and post to;
A.P. Ltd
125 Lightwood Road
Buxton
Derbyshire
SK17 6RW
Confidentiality: Whatever payment method you use the transaction on your bank or credit / debit card statement will only make reference to 'Albert Prendergast Limited'.
Postage Within The United Kingdom
All parcels from Albert Prendergast are sent in plain packaging. There is no external indication as to what your parcel contains.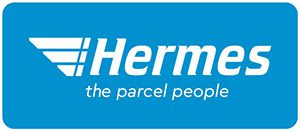 All parcels within the U.K. are sent post free via Hermes. There is NO COST to you.
Tracking details are supplied in an 'order dispatched' email that you will receive when your goods are dispatched. Please check the subject line for instant access to this information. If you have an on line account then these details can also be accessed there.
For those who prefer to receive their parcel via Royal Mail then this option is available at extra cost.
If you want your order quickly then there is an option for your parcel to be sent via next day delivery. You will be able to add this service during checkout. The cost will be dependent on the weight of your package. Next day orders must be received before 2.00pm. All orders received on Friday will be sent for special delivery on the following Monday.
If your order involves alterations then you will have to wait until these alterations are complete before your order can be sent via next day delivery.
Postage Using 'Yodel Direct'
Yodel Direst is the new name for Collect+.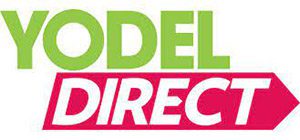 For those for whom delivery to a home address would be problematic we also offer delivery by 'Yodel Direct'. This service will allow you to collect your parcel from any one of over 5,800 shops and stores all over the U.K.
Please enter your prefered Yodel Direct delivery shop in the delivery address field during check out. If you do not do this then your parcel will be sent to the Yodel Direct store that is located closest to your billing address.
There is a charge for all U.K. deliveries made via Yodel Direct and this will be added during the checkout process.
You can find out more about how Yodel Direct works by clicking on the picture opposite.
Postage to the E.U. & World Wide
All overseas orders are sent via airmail using some form of track & signed delivery. Generally, we use Hermes & Landmark Global. Orders over 2kg may be dispatched by some other carrier.
Tracking details for international orders are supplied in an 'order dispatched' email that you will receive when your goods are dispatched. Please check the subject line for instant access to this information. If you have an on line account then these details can also be accessed there.
All orders exported from the U.K. will automatically qualify for a 20% export discount. The discount is calculated during the check-out process.
PLEASE NOTE : For customs purposes we are legally obliged to state the general content of all parcels that are exported from the U.K.
Layout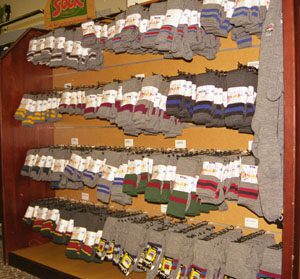 The shop has been laid out so that finding the item you want is really easy. If you know exactly what you want then try the search facility. You will find that in the top right hand corner of this page and every page. You can also use the catergory facility. Simply click on the links on the left and you will be taken to the various sections.
Most items are available in several sizes so make sure you check the appropriate size before you add your item to your shopping cart.
When you have made your purchases and you are ready to checkout just click on the checkout button in the top right of this screen. It really could not be easier!
Alterations
We offer a range of alteration services on many of our products.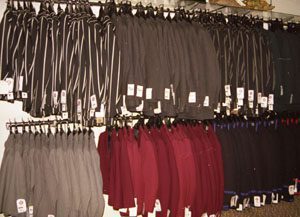 All of our shorts are supplied with an inside leg measurement of 9″. However they can be shortened to any leg length you require. All you have to do is click on the length you would like when you make your order. The appropriate allteration fee will be automatically added to your order total.
Our blazers can also be altered from standard 2 button fastening to 3 button fastening. Again, just click on the appropriate tab to add the required alteration fee to your order.
Gymslips, dresses and skirts can also be shortened.
Finally, you can stipulate a grosgrain ribbon braid to be added to your school blazer. The colour range is given along with each blazer. All you have to do is select the colour you require from the drop down menu.
Visits
Our shop is entirely web based. We have no conventional high street premises. However we do understand that many clients do like to try before they buy. To that end we offer a bespoke home visit service. If you want to visit and try any of our clothing then email or call to arrange an appointment. You will find our details in the contacts section. Visits are STRICTLY by appointment only and will be arranged for a time that is convenient for all concerned. To book an appointment please call on 01298 211135. We look forward to seeing you.
eBay

We also run a very succesful eBay store. For those who would prefer to use eBay (Although we can't think why you would.) then just click on the ebay logo to be taken directly to our eBay home page.
Our eBay shop has been running for more than 20 years. We have a 100% feedback record.
Etsy
We also operate an Etsy store. Click on the Etsy logo to take a look.
Amazon

'Albert Prendergast' can also be found on Amazon. A range of our own brand products are currently available. Click on the Amazon logo to be taken directly to my Amazon home page.